Our Advisory service specialises in uplifting
AML and CFT Programmes
Our consultancy team has extensive expertise in AML and a proven track record in delivering financial
crime transformations at scale in multiple financial institutions. We are geared to ensuring our clients
know what to do – to demystify AML regulations and remove ambiguities.
Consultancy can be offered covering all or some of the modules covered below. We are also able to create a
bespoke programme based upon your needs – this includes performing discrete pieces of work such as
transaction monitoring tuning or supporting training needs. Please contact us for more information so we
can understand your needs better.
Our Advisory
Partnership Strategy
Institutional Risk
Assessment
Understand the as-is
situation, conduct gap
assessment against
regulatory requirements
and establish remediation
plan for the gaps that are
identified
Evaluate the methodology
and results of your
enterprise-wide financial
crime risk assessments
Risk Assessment:
KYC, CDD and EDD
Help you to develop the
KYC and CDD standards,
procedures and controls
specific to your customers
' risk classification
Assisting in formalising
the risk-based approach
for customer on-boarding
and ongoing monitoring
processes for both
enhanced and simplified
due diligence
Review your policies and procedures against
regulatory requirements
and international
standards
Assess whether the
policies and procedures
cover all pertinent AML
areas in accordance with
industry leading practice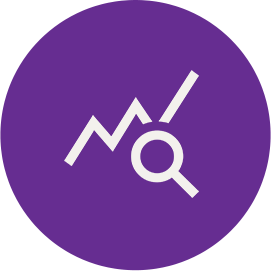 Regulatory & Suspicious Activity Monitoring
Develop a robust
framework and
procedures for unusual or
suspicious (including but
not limited to cash)
transactions
Review the degree of
automation, controls
design and compliance
with multiple reporting
requirements
ID & Document
Verification
Assist in fine tuning
current processes for
onboarding clients
Help map out ways to
uplift existing customers
to be aligned with current
regulatory requirements on document verification
Advise further efficiencies
to streamline identity and verification processes
within the wider AML
processes
Transaction Monitoring & Sanctions Screening
Assist in designing the
effectiveness of rules,
parameters and scenarios
Review and tune alerts to
reduce false positives for
sanctions screening and
transaction monitoring
scenarios
Advise on the potential for
using AI and machine
learning techniques to
further optimise the
investigation process
Leadership, Governance & Accountability
Review the management
of the AML programme
and the overall
compliance culture via
senior management
commitment in "Tone
from the Top"
Review the reporting and
organisation structure and
independence of the
Compliance Function.
Evaluate the three lines of defence model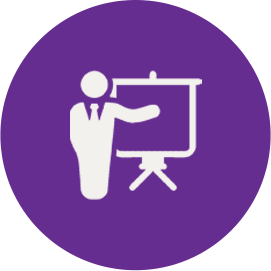 Training for Relevant Stakeholders
Assess the annual training
plan for totality and
appropriate provision for
induction, refresher and
ad hoc training
Review the training
programme, taking into
account factors including
frequency, periodicity,
delivery methods,
participants, coverage of
training material and
checking of knowledge
and understanding
Institutional Risk Assessment

Understand the as-is situation, conduct gap assessment against regulatory requirements and establish remediation plan for the gaps that are identified

Evaluate the methodology and results of your enterprise-wide financial crime risk assessments
Risk Assessment: KYC, CDD and EDD

Help you to develop the KYC and CDD standards, procedures and controls specific to your customers ' risk classification

Assisting in formalising the risk-based approach for customer on-boarding and ongoing monitoring processes for both enhanced and simplified due diligence


Review your policies and procedures against regulatory requirements and international standards

Assess whether the policies and procedures cover all pertinent AML areas in accordance with industry leading practice
Regulatory & Suspicious Activity Monitoring


Develop a robust framework and procedures for unusual or suspicious (including but not limited to cash) transactions

Review the degree of automation, controls design and compliance with multiple reporting requirements
ID & Document Verification
Assist in fine tuning current processes for onboarding clients

Help map out ways to uplift existing customers to be aligned with current regulatory requirements on document verification

Advise further efficiencies to streamline identity and verification processes within the wider AML processes
Transaction Monitoring & Sanctions Screening
Assist in designing the effectiveness of rules, parameters and scenarios

Review and tune alerts to reduce false positives for sanctions screening and transaction monitoring scenarios

Advise on the potential for using AI and machine learning techniques to further optimise the investigation process
Leadership, Governance & Accountability
Review the management of the AML programme and the overall compliance culture via senior management commitment in "Tone from the Top"

Review the reporting and organisation structure and independence of the Compliance Function. Evaluate the three lines of defence model
Training for Relevant Stakeholders
Assess the annual training plan for totality and appropriate provision for induction, refresher and ad hoc training

Review the training programme, taking into account factors including frequency, periodicity, delivery methods, participants, coverage of training material and checking of knowledge and understanding